Bodyguard Insurance
As anyone who has ever worked in the military or private security will tell you, their line of work is anything but traditional. In fact, when one cuts through the recruitment hype, theirs is often a dangerous, low-paying career. That being said, there are a few things that bodyguards & their ilk can count on, and one of them is insurance coverage.
Where Do I Sign Up?
While there are no "Bodyguard Insurance" firms out there, that doesn't mean they go un-protected. Rather, they find insurance the same way you or I might - through their employer. Most bodyguards are hired / employed by a private security firm, or, more rarely, by a PMC, which stands for "Private Military Contractor" - modern speak for mercenaries.

In fact, in order to start a private security firm, one of the requirements you must meet is the ability to provide insurance coverage for your employees - bodyguards included. Obviously, beyond the traditional health insurance package of comped dental work & an in-house gym, so-called "bodyguard insurance" might also cover accidental death, injury, more comprehensive medical coverage, or even repatriation, should the bodyguard of a particularly wealthy company or individual die in the line of duty while abroad.
So.... What Now?
If you are interested in becoming a bodyguard, or are presently employed as one, and have questions or concerns about your insurance coverage, it would behove you to speak to your superiors / human resources manager, if you work in a company setting. By contrast, if you work for a single individual, or a small group, the intimate relationships & bonds that often form between protector & client will often mean that you will be taken care of quite adequately, if not treated as one of the family.

In short, don't go around uninsured. After all, when you are your clients' insurance policy, the least they can do is make sure you have one as well.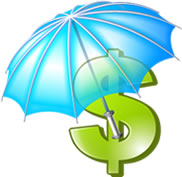 Sponsored Links:
Bodyguard Jobs: